New Life Insurance
Cooperating companies
We collaborate with over 12 companies, with choice and guiding the best service of our client, the field and even with good results like Generali, Allianz, Ethniki, Groupama Phoenix, ERGO, DAS, Interamerican, Eurolife, Chartis AIG), General Pan-Hellenic (in the field of tourist buses), Αtlantiki Enosi, Sineteristiki Evropi, Metlife, Prime, Interlife, International Life, Evropaiki Pisti, Interasco, AXA, Minetta, Lloyds, in many of which there is the possibility of printing the contracts on the same day.
New synergies with a major brokerage company, a partnership that focuses mainly on corporate clients while at the same time conducting insurance, reinsurance and advisory activity and direct contract with Buba - IHI.
Independent provision to our partners with very good Road Assistance rates with 4 large companies.
Recent Infrastructure for our Affiliate where it can be priced with accessibility wherever you find it on the network premise.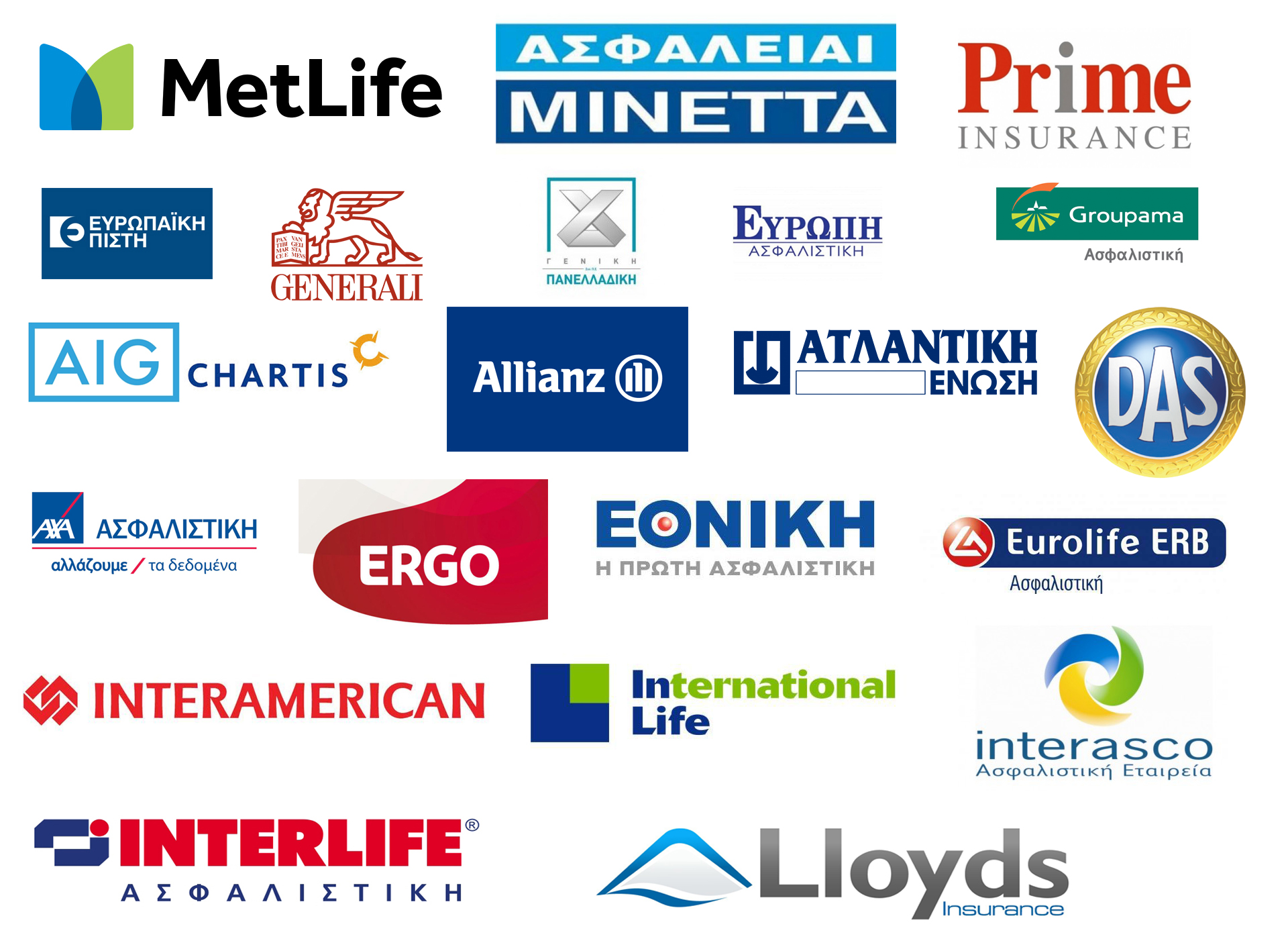 61-63, MILTIADOU STR, Glyfada 16452 / Αthens | 2109635700